Our Research & Development teams are permanently looking for innovation in recovery.
By combining industrial projects with ultimate solutions, our researchers develop unique processes.
Below is a brief summary of our recent projects:
Biolix :
hydrometallurgy for recycling purposes
The fine residual fractions of shredder residues from end-of-life vehicles (ELV), waste electrical and electronic equipment (WEEE) and scrap are submerged into an acid bath the special properties of which allow a selective copper dissolution (principle of leaching).
The copper is then purified and electro-deposited in the form of cathode by the principle of electrolysis. The remaining impurities will be left in the solution, so that a cathode quality of 99.99% of copper that is recoverable on the LME market can be obtained.
Phoenix :
innovative fuels
The idea is to convert the ultimate organic fraction contained in the shredder residues of metal waste into liquid fuels, but also into carbon that can be used in the metal industry.
Thanks to this advanced tool, Comet Traitements is able to achieve recovery rates exceeding 97%.
Our teams have shown that the mineral fraction extracted from fine shredder residues presents ideal physical properties to be used in the manufacturing of asphalt mixes. The grains present such a high angularity that the asphalt mix is more shear-resistant.
Hence we produce a type of sand in replacement of sea sand.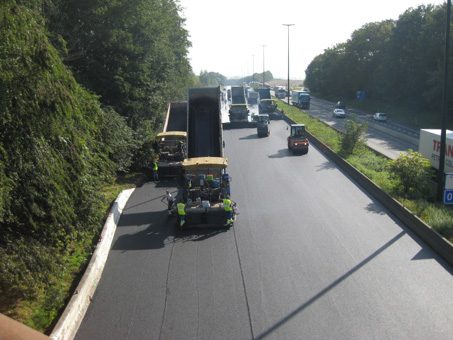 PickIt : robotized sorting of metals
Facing more and more strict markets in terms of product quality, our teams have installed a process allowing for the automated recognition of the various metals (aluminium, copper, brass, zinc, etc.) and the robotized sorting thereof at very high velocities (more than 1 piece per second).
Within the scope of the "Reverse Metallurgy" project, supported by the Fédération Wallonie Bruxelles, Comet and its partners (U. Liège, Citius Engineering) have developed a prototype for the purpose of technology validation.